I spent all of yesterday dealing with movers, then unpacking and organising --- and totally failed to take a picture of the amazing view from the new flat. I'll grab one later when I head over to finish unpacking and cat-proofing the place.
If all goes well, I should be living there by tomorrow night and waking up to the whistling wind from this weekend. I've been warned that when there's a thunderstorm, the crashing of the waves is pretty audible, even though I'm on the top floor of a very high block of flats. We shall see.
One thing I'm gonna need is a new (and good) office chair, something that will stand up to 8-10 hours of sitting per day (er ... pardon the pun, or is that a mixed metaphor at this point?). I would love an
Embody
, but I'd have to land such a
huge
contract before I allowed myself to splurge on one.
Meantime, it's back to Ikea (from left to right, top to bottom): there's the
Allak
,
Joakim
,
Patrik
and --- my personal favourite --- the
Skruvsta
.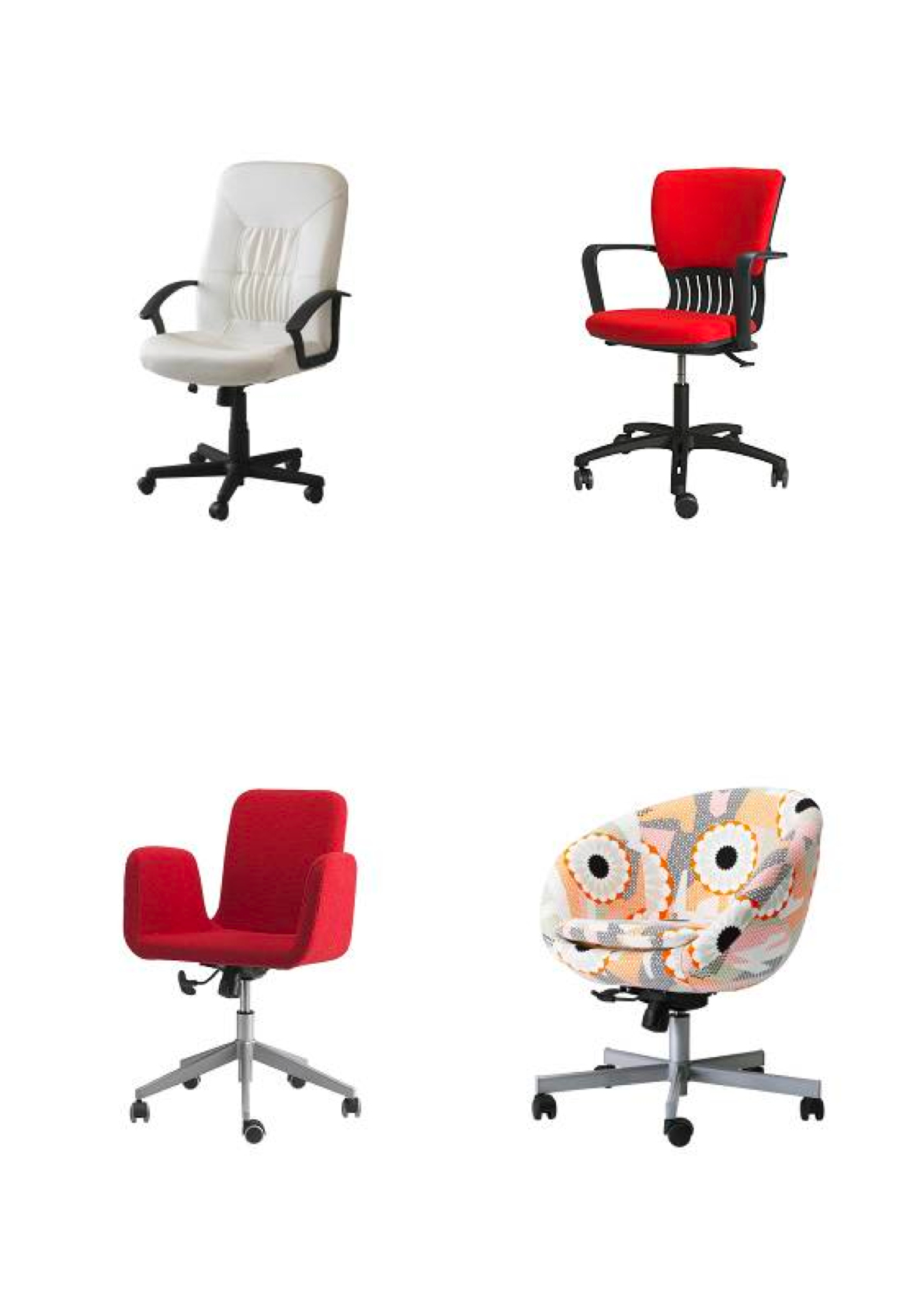 Images taken from Ikea
The Skruvsta gets pretty good reviews (from
decor8 readers
, among others) and I totally fell in love with it when I was last at Ikea on a browsing visit, so I'm leaning towards that. Thoughts?
Labels: Domestically challenged, Freelancin' living